Grand Canyon June 2004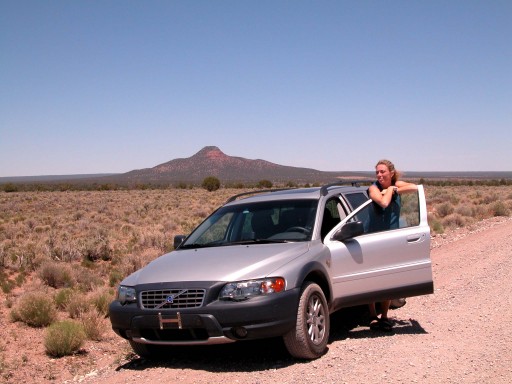 On our way to the Canyon. 110 degrees F.






This is the first view meeting you when arriving to the Canyon.

Click here to see large version of Panorama


| | |
| --- | --- |
| | Mountain detail |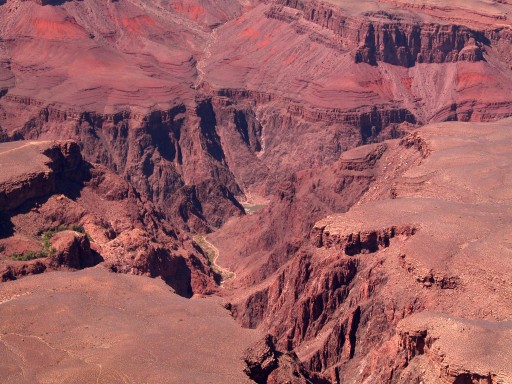 The Bright Angel Trail, leading all the way down to the Colorado River


| | |
| --- | --- |
| | ...and the South Kaibab Trail, following one of the rims a little further to the east. |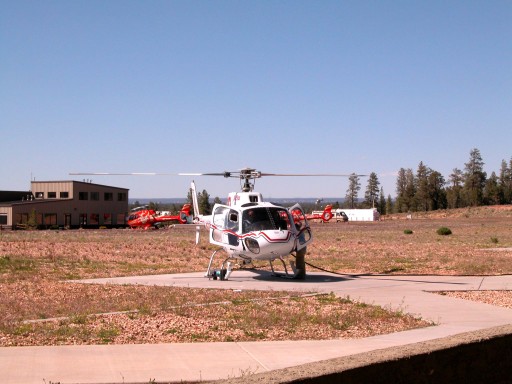 Time for the big event, helikopter tour of the east rim.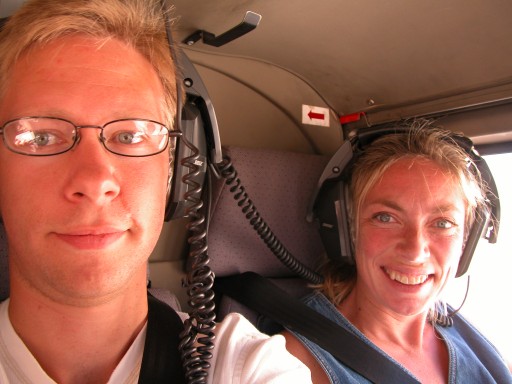 Tight, but a good view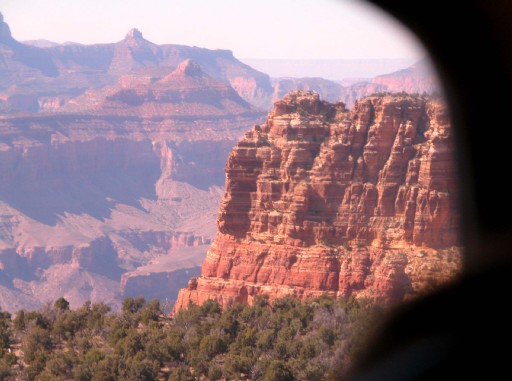 All of a sudden, from flying 100-200 feet above the ground, we fly 3000 feet above ground!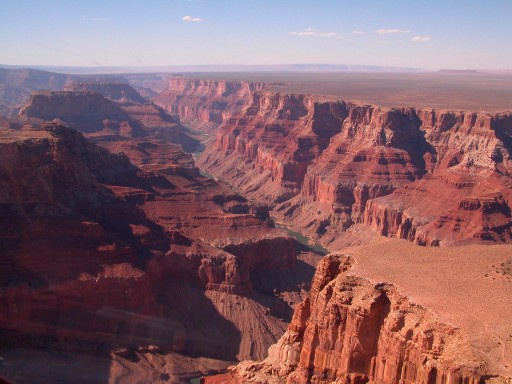 The east rim, bordering to the painted desert national park


| | |
| --- | --- |
| | Little Colorado River, ending into the Colorado River. Note the difference in color - Little Colorado River mainly flows under ground. |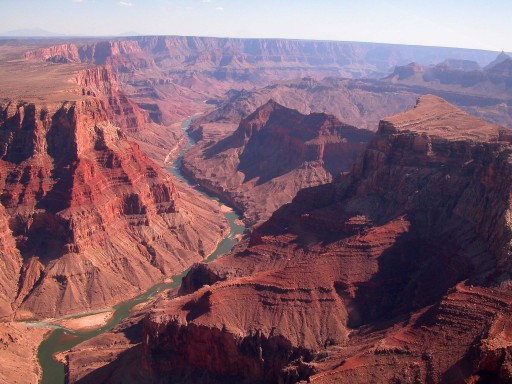 The same view, but looking south towards the south rim. A small delta has formed where the Little Colorado River ends.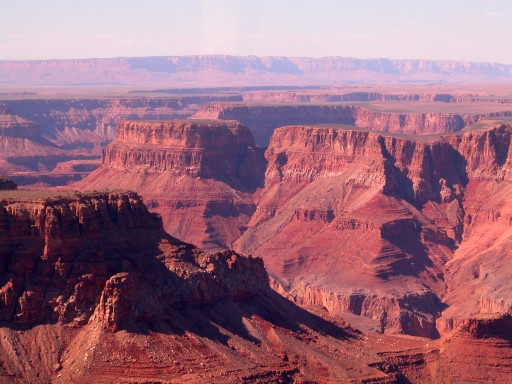 Looking north again, where a number of smaller streams have formed this landscape during the years.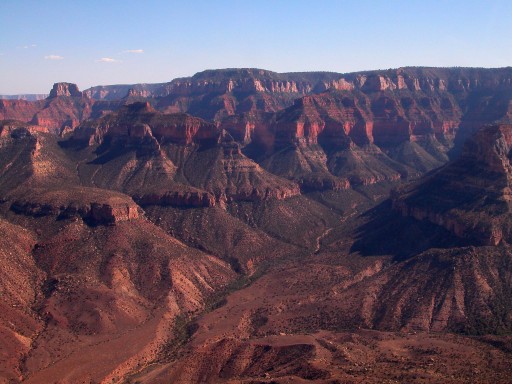 The north rim and Kaibab Plateau at 8255ft (2516m)


| | |
| --- | --- |
| | Actual colors!! |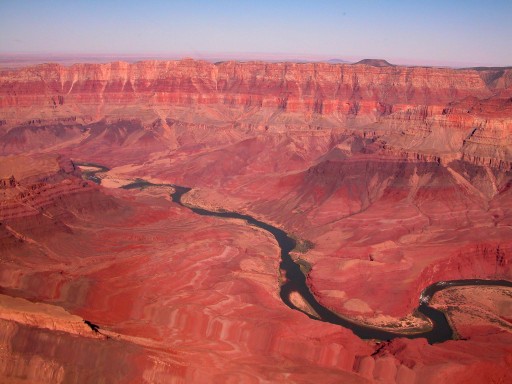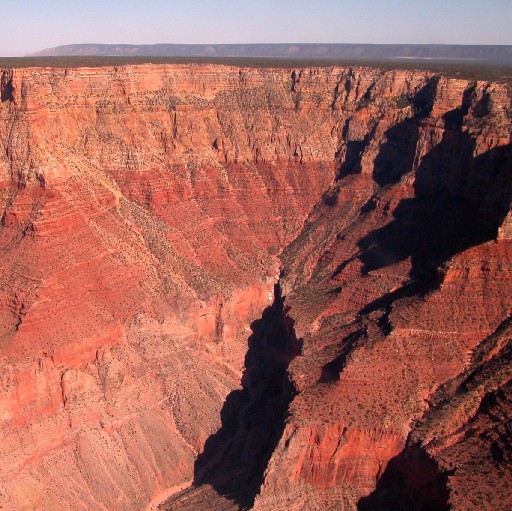 Going back towards the south rim, at 6860ft (2091m).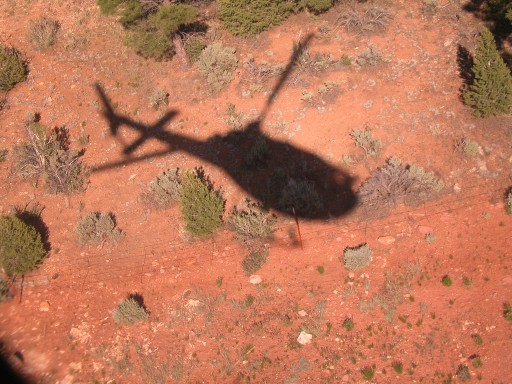 Going down after 45-50 minutes of awesome views.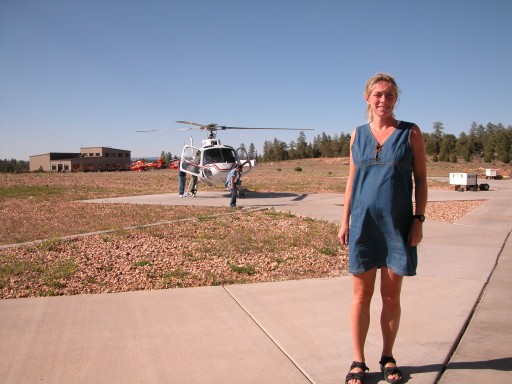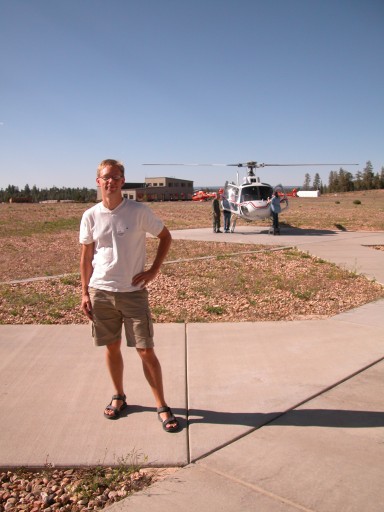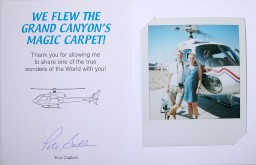 Thank you Captain Pete!


Going back for the sunset.
Arizona is dry, dry, dry, but somewhere there's water to find in the desert...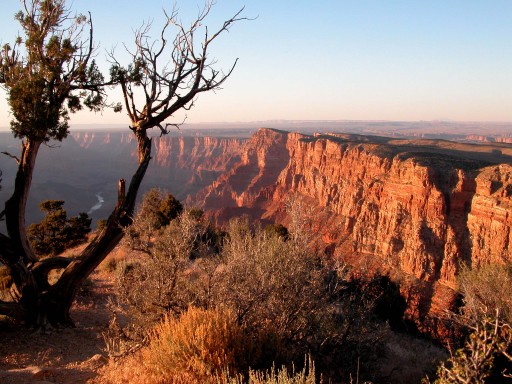 The sun setting over te east rim.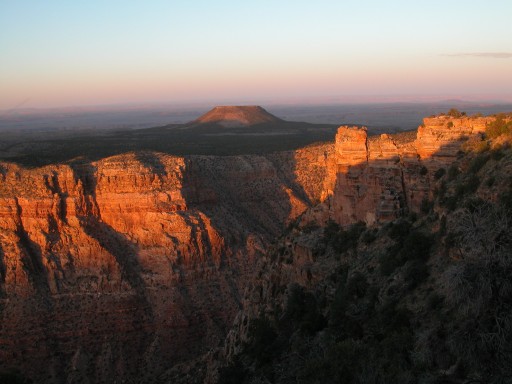 One of the numerous volcanoes in the area, some active as late as in the early 1900s.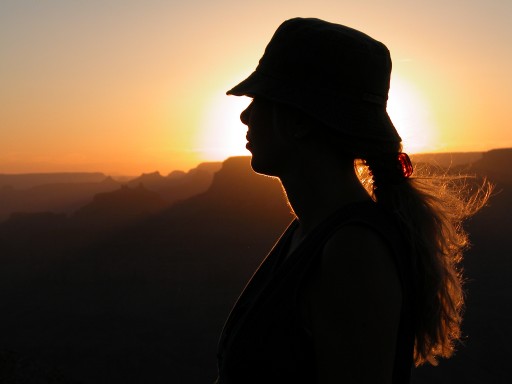 Ulrika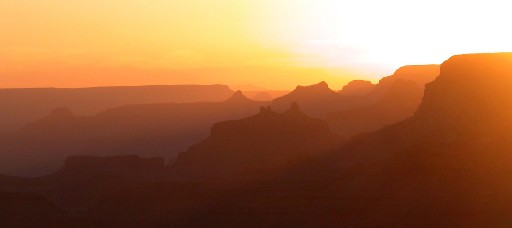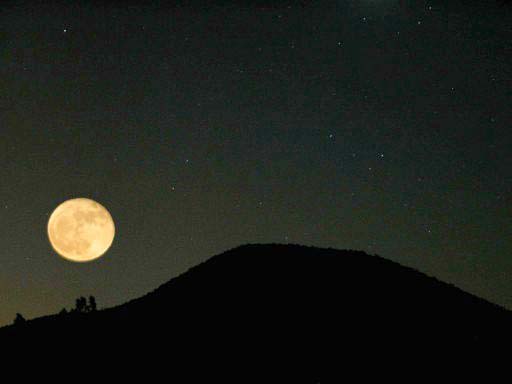 Arizona moon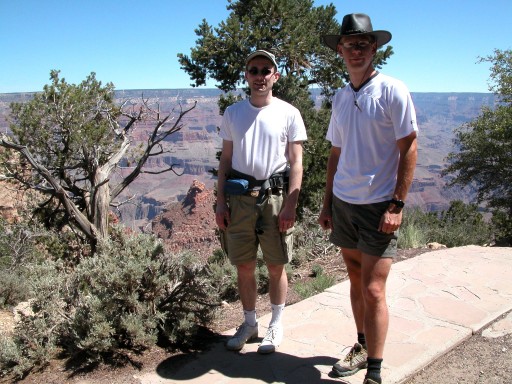 Friday morning, time for a hike down. 100 deg F already.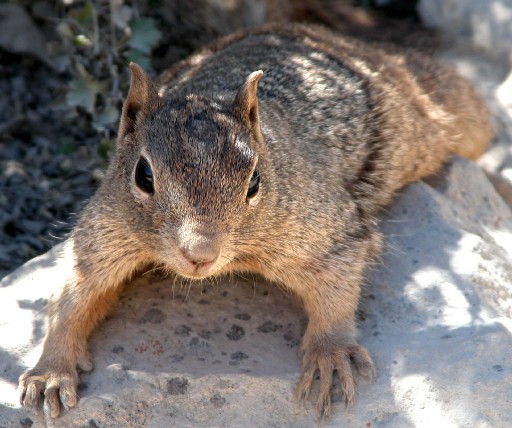 Lots of these guys on the path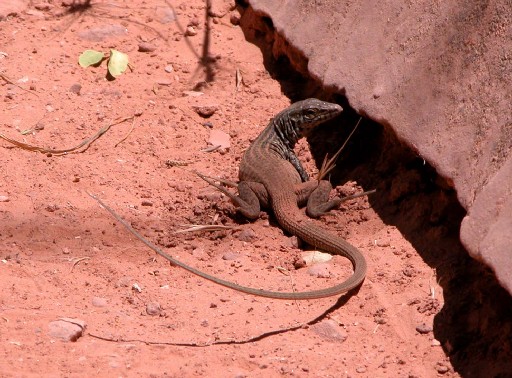 ...and these.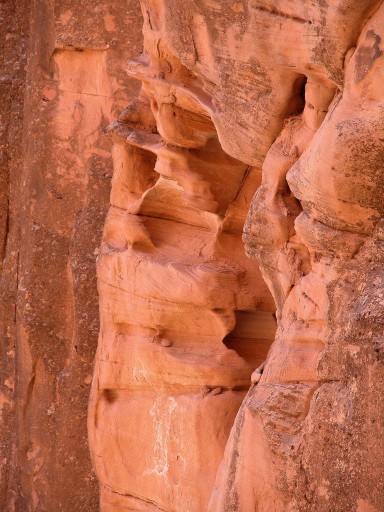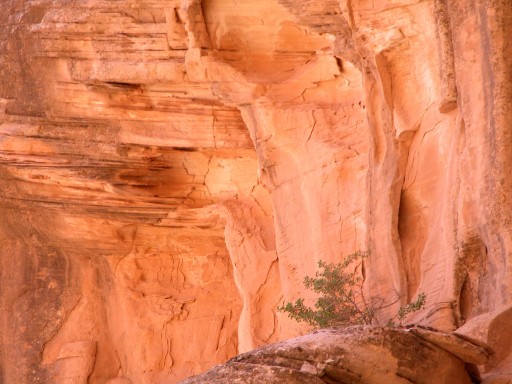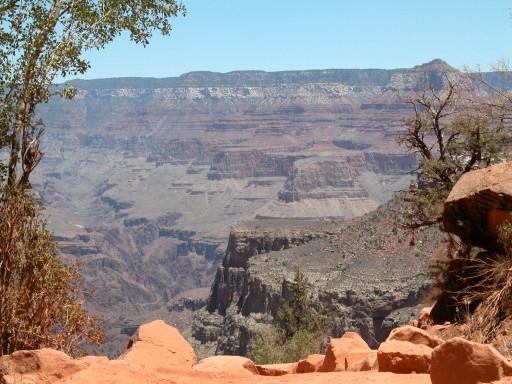 Nice resting spot with a view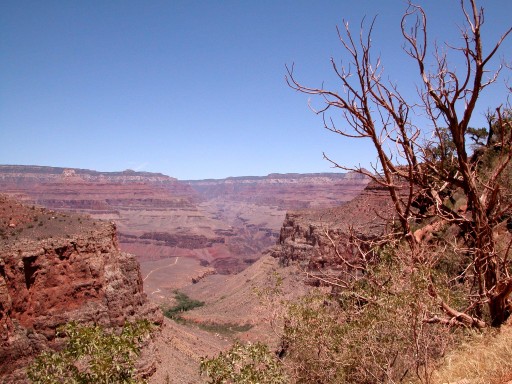 Next time we'll get all the way down...!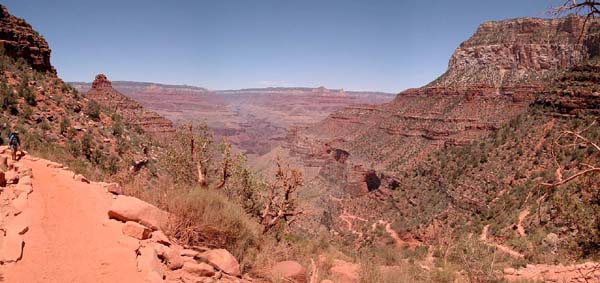 Click here to see large version of Panorama



Project Condor going on in the park since a few years.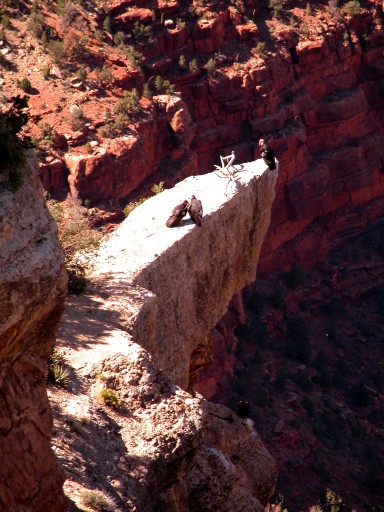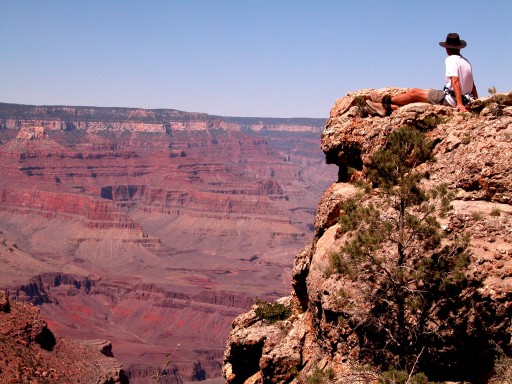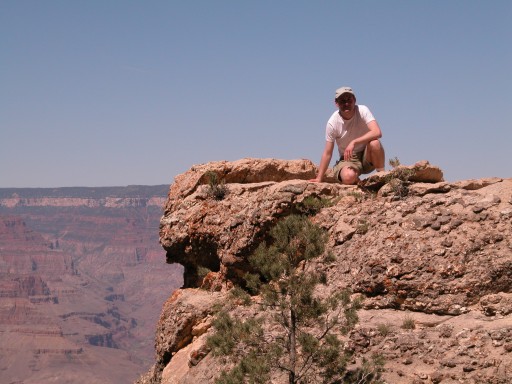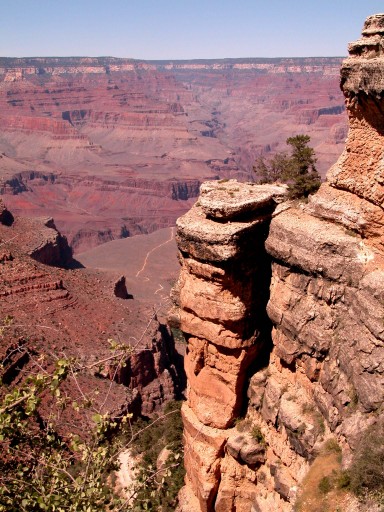 | | |
| --- | --- |
| | A last picture before leaving for California |